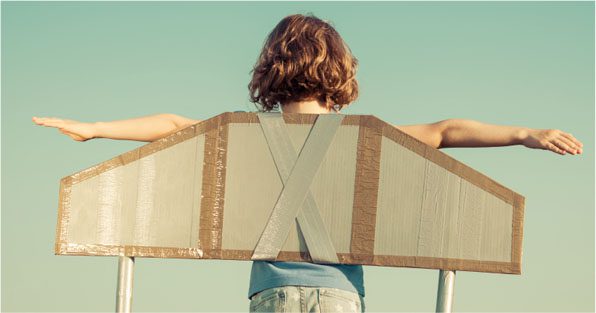 Mortgages on a second property
---
If you're looking to invest in a second property whilst still retaining your existing home, we can help you find the right mortgage for you. Many buyers assume that a second mortgage is easier to obtain but there are often more hoops to jump through and it is always best to seek professional help.
More often than not, people don't have enough equity in their existing home to remortgage and buy their second property outright. Hence the need for a second mortgage.
What you intend to do with your second property will determine the type of mortgage you will need. Whether you're looking to keep the property as a second home, or rent it out to a third party, we can find the best deal on the market for you.
Everything you
need to know…
Second home
---
Lenders can be a little more cautious when it comes to second home mortgages and it's likely that you will need a bigger deposit than you did with your first mortgage. The process can be a little trickier too as not all lenders provide second mortgages. However, we can still find you great deals as long as you can prove that your income will cover both mortgage repayments. It's worth considering too that second home mortgages often come with higher interest rates.
Buying to let
---
If you are planning on renting out your second property then you will need a buy to let mortgage. Unlike a traditional mortgage, how much you can borrow is determined by the property's potential rental income, rather than your own. It is still advantageous to have a decent sized deposit when buying a second property with the intention of renting it out, as you can get more competitive deals.
A HELPING HAND
Finding a mortgage for a second property, whatever your intentions, couldn't be simpler with the help of TaylorMade. Our expert advisers can ensure that you get the best deal possible and that the whole process is as smooth as can be.
Contact one of our advisers to get started today.
Mortgage
types
Mortgage Calculators
Our online mortgage calculators have been designed to help you with the most common mortgage questions such as 'how much can I borrow?' and 'how much will it cost?'
To get a more accurate idea we recommend that you speak to one of our expert mortgage advisers.
Thorough
---
We conduct a thorough and obligation free financial review to ensure our services are appropriate for you.
Honest
---
We provide a face to face meeting, to take you through the best options for you, in the comfort of your own home.
Fair
---
We aim to support the Financial Conduct Authority initiative of 'Treating Customers Fairly' at all times.
Informed
---
We provide you with all the information that you need to make a decisive and informed decision.
Flexible
---
With access to a comprehensive range of first charge mortgages and protection, we can deliver a complete range of flexible mortgage solutions to fit your exact requirements.
Loyal
---
We provide our clients with an ongoing service by conducting an annual review to ensure that their current mortgage arrangements still suit their needs.
Comprehensive
---
Our comprehensive service includes an initial no obligation consultation, professional advice and recommendation, help with legal paperwork and an annual review for every customer.
Helpful
---
All of our advisers are helpful, courteous and ready to listen at all times.
Talk to us
If you're unsure and need some advice just give us a call, our expert team of advisers are available to help you choose the mortgage that is right for you.
By clicking on the above link you will be leaving the regulated site of TaylorMade Finance Ltd. TaylorMade Finance Ltd is not responsible for the accuracy of the information contained within the linked site.
TaylorMade Finance Ltd is authorised and regulated by the Financial Conduct Authority.
Complaints:

In the event that you wish to complain, you can contact us by email, telephone or letter.

Our address for this is:
Complaints Officer, TaylorMade Finance Ltd, 4 Church Road, Urmston, Manchester, M41 9BU. Our email address is info@taylormade-finance.co.uk and our telephone number is 0161 776 1089. We will then investigate the issues raised and inform you of our findings. Should you be unhappy with the resolution to your complaint you may contact the Financial Ombudsman Service, who can be contacted at the following address: Financial Ombudsman Service, Exchange Tower, London, E14 9SR.

Email: complaint.info@financial-ombudsman.org.uk
Phone: 0800 0234 567
Your mortgage will be secured against your property.
Your home may be repossessed if you do not keep up repayments on your mortgage.
A fee of up to 1.95% of the mortgage amount, subject to a minimum fee of £1,295 and an overall maximum fee of £2,995 payable on completion.